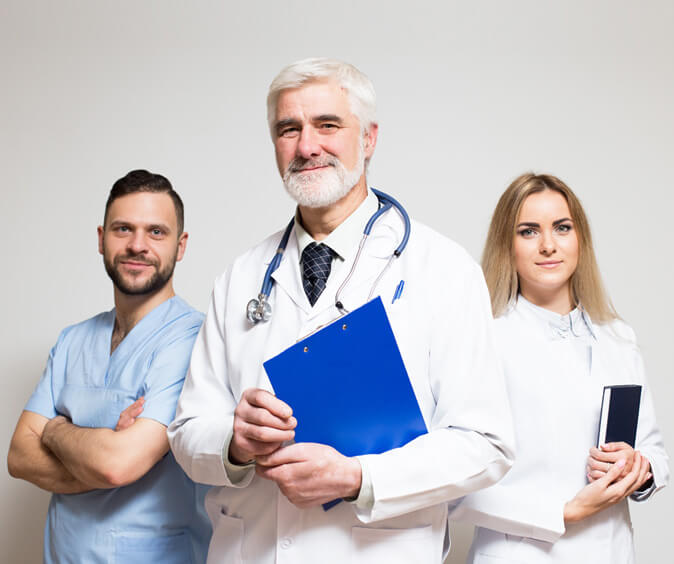 Family Physician
Selecting a Family Physician is one of the most pivotal healthcare decisions you can make. At WllMedica Clinic, We combine traditional primary care services with preventive care to ensure your overall wellness is being taken care of. Whether you're in for a sick visit or routine care appointment, we're here to keep you on the path to great health.
Our Family Physicians are uniquely equipped to coordinate specialty care within our vast network of medical providers. For instance, if your Family Doctor notices an abnormal mole during a routine checkup, they will work hand-in-hand with our dermatology department to conduct any necessary tests and initiate follow-up care if needed.
At WllMedica Clinic, our electronic health records system allows us to remain in control of your healthcare. Our family care and internal medicine providers can easily access your records from any of specialists at the touch of a button. This allows for a truly collaborative approach to total-patient care that is both convenient and comprehensive.
What is the role of a Family Physician?
It can be difficult at times to know where to seek help. Your Family Physician is highly trained to handle the majority of your healthcare needs. This includes preventive care, diagnosing and managing chronic conditions, acute illnesses and accidents, and referring to a specialist when necessary.
Visit your primary care doctor for the following conditions:
Cough
Sore throat
Flu symptoms
Fever
Vomiting/diarrhea
Rash
Back strain
Ankle sprain
Foot care
Small lacerations
Skin care
Pap smears
Urinary tract infections
Wheezing or shortness of breath
When is appropriate to go to the Emergency Room?
Emergency rooms are for life threatening situations or situations that could become life threatening. If you think you having a serious medical condition, such as the conditions listed below, you should go to the emergency room.
Heart Attach
Stroke
Seizures
Changes in mental state
Broken Bones
Remember to follow-up with your primary Family Physician after an emergency room visit.
Meet Our Doctors